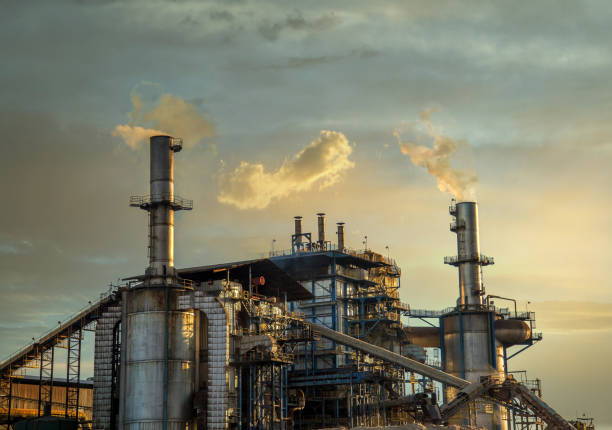 Sugar Processing Liquid Ring Vacuum Pumps
Sugar plays a critical societal role, offering an alternative to food, fiber, fuel, and electricity generation. It's found in sugar cane plants, maple plantations, sugar beets, and palm trees, but manufacturing finished products involves a refining process that can be tedious without the right sugar processing liquid ring vacuum pumps and compressors.
Improve your sugar processing capabilities with a better crystallization using liquid ring vacuum pump to boil off impurities at lower temperature from NES Company, a leading new and refurbished liquid ring vacuum pump supplier. Enhance your carbonation process using liquid ring compressors from NES Company Inc. We specialize in developing custom solutions that help you maximize output and efficiency while minimizing maintenance and hazards.
Why Are Liquid Ring Vacuum Pumps Suitable For Sugar Processing Applications?
Once mature, sugar crops are harvested and taken to a mill for processing. Upon arrival, they're weighed and shredded. Shredding breaks apart the fibrous stalks, bursting the cells that contain the sweet juice. The crops are crushed through rollers, separating liquids from leftover fibrous materials. Next, the juice is concentrated by boiling under a vacuum into a syrup. After this the raw syrup is mixed with hot lime and the solution is bubbled using carbon dioxide to remove Calcium Carbonate.
Offering maximum efficiency and rugged reliability, sugar processing liquid ring vacuum pumps can reduce boiling points, avoid adverse chemical reactions, and remove impurities without high costs or maintenance requirements. Using the correct Carbon Dioxide compressor can make sure the carbonation process is smooth. Moreover, sugar evaporation liquid ring vacuum pumps are highly efficient, simple in design and operation, and generally less expensive than other pump types.

Additional benefits include:

Reliable Operation
Minimal Maintenance
Simple Operation
Superior Functionality
Easy Processing
Compact Design
Uniform Results
Uses Of Sugar Processing Liquid Ring Vacuum Pumps And Systems
A liquid ring vacuum pump is a rotating positive displacement machine used to create a process vacuum utilizing the water or other fluids as the sealant. As a result, the wear and friction from metal-to-metal component contact associated with other pump types are nonexistent.
The sealing liquid forms the ring inside the body of a liquid ring vacuum pump as the impeller spins. These pumps have no contacting parts and are reliable moisture removal solutions for all types of sugar production processes.
Raw Juice Filtration

Carbonation

Excess Juice Removal

Maple Syrup Concentration

Sucrose Extraction

Evaporation
Your Source For Sugar Evaporation Liquid Ring Vacuum Pumps
NES is a leading provider of sugar processing liquid ring vacuum pumps and systems for demanding applications. Whether you need a standard product or a custom solution, we're dedicated to meeting your needs on time and at a competitive price.
Improve Sugar Processing With A Custom Liquid Ring Vacuum Pump
NES Company strives to help clients get the liquid ring vacuum pump they need at an affordable price. Our team can develop a vacuum solution with knowledgeable engineers and quality-minded technicians for any budget and process complexity. Our sugar processing liquid ring vacuum pumps and skids range from 20 to 42,000 cubic feet per minute with mild to deep vacuums. They can be manufactured using carbon or stainless steel skids. Control panels, instrumentation, fault handling, and central MES integration can be incorporated into any design.
We also offer custom PLC logic to manage your skid for optimal performance and minimal downtime. Process automation options include recipe management integration and PID controls.

Full-Service Sugar Production Liquid ring Vacuum System Provider
With NES Company on the job, you get more than just reliable sugar evaporation liquid ring vacuum pumps. We also offer maintenance services and parts that keep your equipment working optimally. Our team of highly trained, courteous technicians can maintain or rebuild services. Regular maintenance may avoid unplanned equipment failure, which cuts into your productivity.
Let's Get Started
With decades of experience, NES can develop a high-quality liquid ring vacuum pump for your sugar processing application. Contact us to learn more about the sugar industry liquid ring vacuum systems.